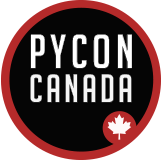 PyCon Canada 2013
https://2013.pycon.ca
Heads up! You have just three more weeks to submit your talks, tutorials, and 5 minute lightning talks to PyCon Canada 2013. The deadline is June 21st 2013.
The second annual PyCon Canada will be held in
Toronto
on
August 9th - 13th 2013
.
We sold out a full month in advance last year, so be sure to
buy your tickets
soon!
Student/Étudiant ($25.00)
Individual/Individu ($99.00)
Corporate/Entreprise ($199.00)
We'll be announcing our featured speakers and keynotes
, one at a time, over the coming weeks. Here are just a few to pique your curiosity:
KAREN BRENNAN




Karen Brennan is Assistant Professor of Education at Harvard University in the Graduate School of Education, having completed her PhD at the MIT Media Lab. Her research is primarily concerned with the ways in which learning communities support young people's development as computational creators. More concretely, her work focuses on the Scratch website and Scratch educator community, studying how participation in the Scratch online community and how professional development for educators can support young people as designers of computational media.
JACOB KAPLAN-MOSS




Jacob is the co-BDFL of Django and Director of Platform Security at Heroku. Jacob helped create Django while working at the Lawrence Journal-World, a family owned newspaper in Lawrence, KS. He lives on a hobby farm outside of Lawrence and spends his weekends playing with power tools and tractors.
HILARY MASON




I believe technology should give us superpowers. I'm the Chief Scientist at bitly, where we study attention on the internet in realtime, doing a mix of research, exploration, and engineering. I co-founded HackNY, a non-profit that helps talented engineering students find their way into the startup community of creative technologists in New York City. I'm an enthusiastic member of the larger conspiracy to evolve the emerging discipline of data science.
Hope to see you there!